What is PretoPay? How to monetize your Content?
PretoPay is a new technological tool to monetize your Premium content, which is 100% integrated with Telegram but can also be used by other social platforms.
With PretoPay you can provide your followers with access to your content by speeding up the subscription payment and building loyalty with an automatic payment system that repeats the operation every month in the same way as large companies such as Netflix, HBO or Disney Plus do it.
Additionally, PretoPay has an anti-fraud system that protects your Premium content from being distributed in an unwanted way on the Internet. This and much more make Pretopay a unique product in the market.
Since its launch, PretoPay has not stopped growing and helping many content creators. It allows them to monetize with more security, automatically and also retain their audience.
Advantages of monetizing with PretoPay on Telegram
PretoPay is a 100% integrated solution with Telegram.
Our technology adds and removes the users depending on their status if they made the payment of your Premium channel or not.
PretoPay renews all your active subscriptions weekly, bi-weekly, monthly, or bi-monthly. You choose the periodicity when creating your product and you can fully customize it.
The anti-fraud system allows you not to lose control of your content, avoiding it could be managed by third parties.
Screenshot2022-12-12at44344PM
Screenshot2022-12-12at44201PM
Screenshot2022-12-12at44233PM
Screenshot2022-12-12at44034PM
Screenshot2022-12-12at44120PM
Screenshot2022-12-12at44306PM
What if my community is not on Telegram?
If your community of followers is on a social platform other than Telegram, such as YouTube, Instagram or Twitter, PretoPay also has a solution for this, because it will allow you to create and sell your content from any social network.
The system will give access to the premium content to those who previously paid in PretoPay. Once the purchase is made, they will have access to your exclusive space. They will even be able to access it through their own landing on our platform.
And the best thing is that thanks to our 'One-click' system, users who want to buy 'single payment products will not have to re-enter their card info again. From the second acquisition, with a simple 'click' they will make the purchase.
Facts that demonstrate the payment optimization with PretoPay
At PretoPay, the response from our users could not be better, and it is summarized in the following data.
With automatic renewals, the conversion rate in user renewal is improved by 30.3%.
Thanks to the 'One-click' payment system and automatic renewals, sales are multiplied by 1.8 from the user's second purchase, that is, an increase of practically double.
More than 80% of users who see the product complete the purchase.
Of all those who 'click' on the purchase button, 99.03% of them finalize the purchase.
The rate of return on the orders is 0.14%, so one of every thousand products sold.
One of the most affordable commissions
With PretoPay you have access to a very powerful tool with unique technology in the market. Our commission is 15.5% of what you generate from the sale of your premium content.
In return, the opportunity to take your community to another level and reach a greater and potential profit!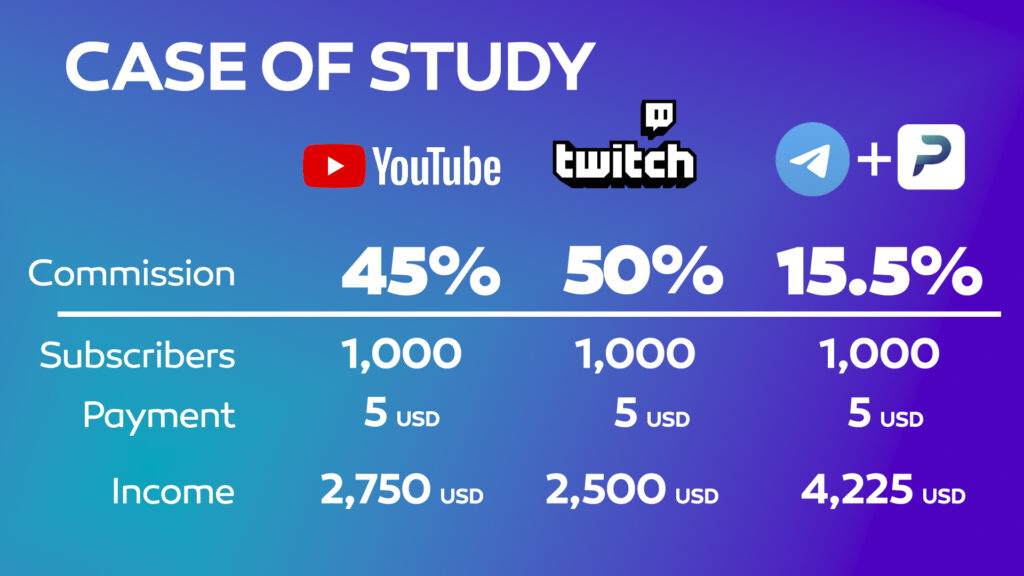 Do you want to start talking full advantage of PretoPay?
Don't waste your time, you are letting go a great chance to take the monetization of your premium content to another level with the best technological tool on the market.